Advantech's Holistic TDMs Deliver Customization, Efficiency for a Diverse Array of Applications
04-03-2019

Touch functionality is the key interface for human beings utilizing various digital applications and engaging with IoT. Currently, laminating TPM and LCM as TDM (Touch Display Module) represents the industrial display mainstream. There are two primary methods for laminating TPM and LCM: OCA (Optical Clear Adhesive, air-bonding) and OCR (Optical Clear Resin, direct-bonding or optical-bonding).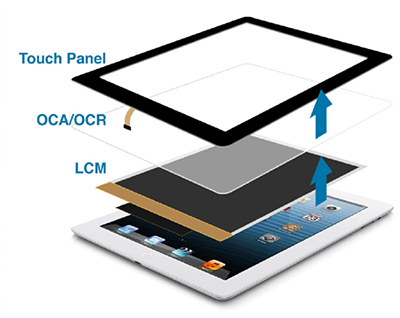 Filling the air gap via direct bonding significantly helps enhance overall display performance. Direct bonding not only improves the general optical performance, with lower reflectivity and wider temperature support, but also boosts durability and reduces the total thickness of the TDM (touch display module). The comparison is shown below:
OCA-Optical Clear Adhesive (Air-bond)
Bond area: Adhesive placed around LCM VA area
Optical Performance: Worse
Applications: Retails, Factory, KIOSK
Yield Rate: Higher
Cost: Cheaper
OCR-Optical Clear Resin (Direct-bond/Optical-bond)
Bond area: Fully placed on LCM surface
Optical Performance: Better
Applications: Medical (X-ray film checking), Outdoor with UV-cut, High-humidity environments
Yield Rate: Lower
Cost: Expensive

There are two types of OCR for direct-bonding: silicone-based and acrylic-based. For different applications, selecting the proper OCR for direct-bonding is extremely important. For instance, for outdoor applications, a silicone-based OCR is usually the optimal choice as it will not absorb UV in the sunlight.
Advantech and its partners offer both silicone and acrylic-based OCR for TDM models suitable for different product collaborations, applications, and user experiences.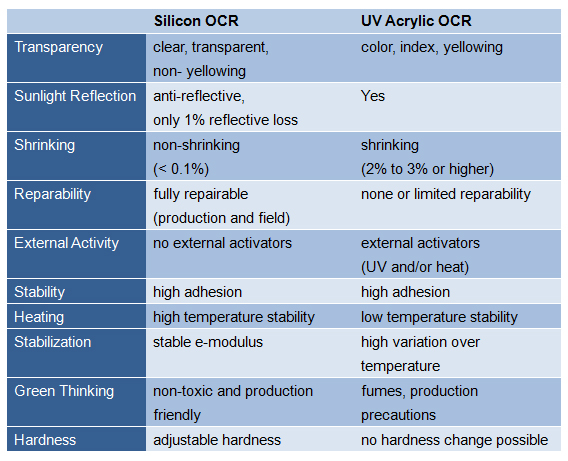 As laminating with TPM and LCM makes modules significantly stronger, more and more customers are now requesting TDM models for their products. To accommodate this demand, Advantech offers a design-in process for customers, serving as a one-stop shop for easier management.
The service process is outlined as follows: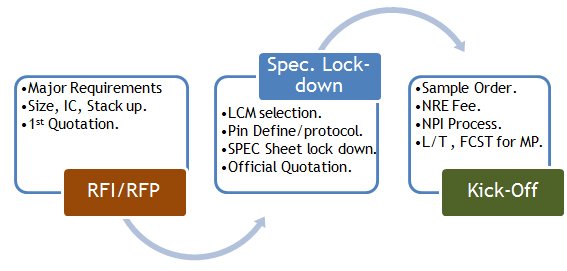 Advantech requires key customer specs, including LCM size, brightness, cover glass treatment, target cover size, touch anti-noise level, to help select proper modules for the inquiry. We can provide standard TDM models and/or make customized models with compatibility among TPM, lamination, and LCM to fulfill specific customer requirements.
Once customers outline their TDM concept, the Advantech team quickly provides a proposal from the stack-up of the TPM, LCM, and touch IC solution to the lamination process. Advantech offers mechanical design for various applications, with certified and experienced suppliers offering high-value models.