Advantech Expands its Rolling Stock Product Offerings with Two New Series of Modular Panel PCs – ITA-7000 and ITA-8000
24-04-2018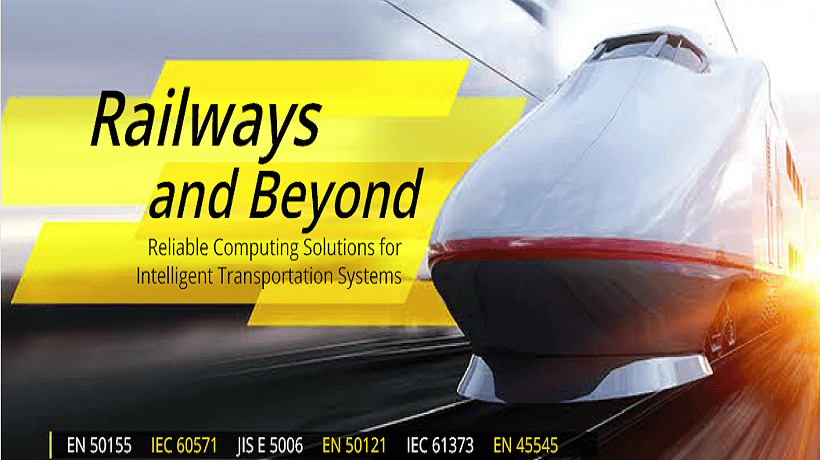 Taipei, Taiwan, April 24, 2018
– Advantech, a leading global provider of embedded systems and solutions that drive the IoT, is pleased to introduce its
ITA-7000
and ITA-8000 series of modular panel PCs developed to enhance its
rolling stock
product offerings. The two new series comprise industrial-grade panel PCs that provide the ideal solution for displaying vivid signage and real-time information for onboard passengers.
Advantech's ITA-7000 series (formerly known as the ARS-P series) are fanless, modular panel PCs specifically designed for rolling stock applications, such as in-train passenger information systems (PIS). These EN50155-certified in-train systems are intelligent, expandable, high-performance solutions that can be installed in a wide variety of vehicles, including trains and trams. The ITA-7000 series products not only feature a stretched LCD panel with high brightness to ensure readability even in dark environments, but have also passed strict environmental tests to ensure the highest safety and stability.
The ITA-8000 series (formerly known as the ARS-H series) are fanless, touch panel PCs with EN50155 certification and designed for driver machine interface (DMI) applications. With the touch panel feature, drivers can easily collect essential data and monitor train systems in order to facilitate smooth operation and safety. Additionally, the panels' compact, ultra-flat design offers space savings for installation in driver cabins, while the configuration flexibility allows the panel to be adjusted for specific applications and train models.
Figure 1. EN50155 38" fanless railway panel PC (left); EN50155 12.1" fanless railway touch panel PC (right)
Both the ITA-7000 and ITA-8000 series are now part of the
rolling stock
offerings provided by Advantech's industrial-IoT (IIoT) Business Group. Additional standardized models will be available in the future. For more information or to learn more about leveraging the ITA series for building rolling stock applications, please visit the Advantech website at www.advantech.com or contact your local sales representative.
Advantech Corporation
Yvonne Liu Tel: +886 2 2792-7818 ext. 1478
yvonne.liu@advantech.com.tw
Founded in 1983, Advantech is a leading provider of trusted, innovative products, services, and solutions. Advantech offers comprehensive system integration, hardware, software, customer-centric design services, embedded systems, automation products, and global logistics support. We cooperate closely with our partners to provide complete solutions for a wide range of applications in various industries. Our mission is to enable an intelligent planet by developing automated and embedded computing products and solutions that facilitate smarter working and living. With Advantech products, the application and innovation potential is unlimited. (Corporate website: www.advantech.com)