Flexible Customization Service Makes KVM Switches Implementation Easy
03-10-2016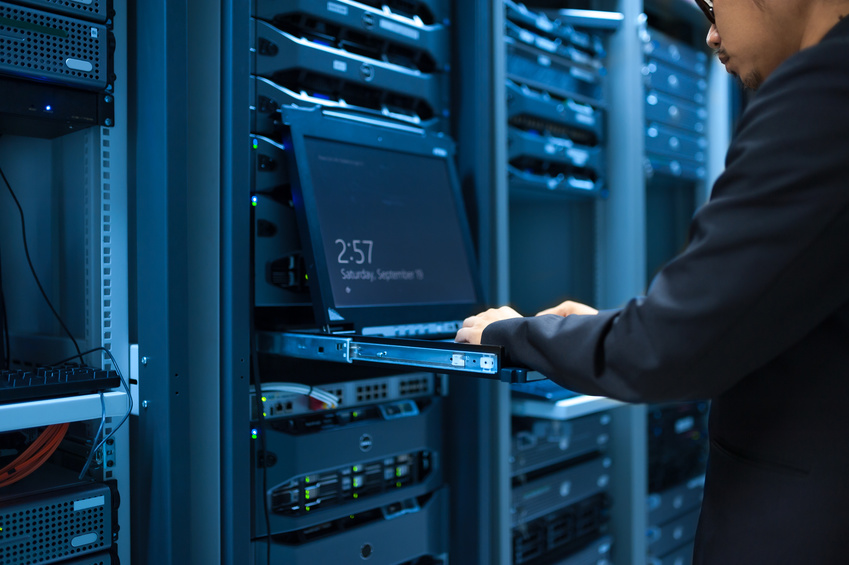 A KVM switch is a device that allows you to control multiple computers from a single keyboard (K), video monitor (V) and mouse console (M). They are used in IT environments across a wide range of industries and tasks including reducing desktop clutter, to enabling remote access of network devices.
While the common benefits of KVM switches include saving space and reduced hardware costs; by reducing hardware redundancy via KVM switches, less power is consumed due to the lower total electrical load. Moreover, the use of KVM switches can reduce the number of server rack cabinets (and cable clutter), floor space, and the size of cooling systems.


Banking industry:
In one example, a bank that processed thousands of financial transactions on a daily basis needed an suitable centralized serversystem that could accommodate the huge amounts of data coming in from all over the world. However due to space limitations, these servers had to be hosted in separate rooms which made IT support difficult as they needed to access several rooms to ensure all the servers were operating smoothly.
To address this, their IT support manager decided to look for a trustworthy and stable solution to assist with its servermanagement. Advantech's Cat 6 KVM console provides 16 ports, with an integrated 17" LCD panel and full keyboard and touchpad in a 1U rackmount housing that can remotely control servers up to 40 meters distant. The solution simplified operating processes and improved maintenance efficiency, safety, reliability and best of all, it helped reduce total cost of ownership.
Transportation:
In another example, a city bus station setup a Passenger Information Display System (PIDS) to provide passengers with real-time information about bus arrival and departure times at each station. The manager of the main bus station wanted to be able to centrally manage each PIDS display with the minimum of effort and cost on additional input devices which could put the system at risk from unapproved access. Advantech offered its IP KVM solution that remotely controls displays with 1600 X 1200 resolution (at frequencies of 60 HZ) up to 150 meters distant. This KVM solution allowed the IT manager and their engineers to work on the displays without having to move from station to station, which greatly improved work efficiency.


Recommended Products:
| | |
| --- | --- |
| Part Number | Product Description |
| 96RMKVM-17V1C-A | 1U DRAWER 1P KVM 17" LCD KB+TPAD COMBO |
| 96RMKVM-19V1C-A | 1U DRAWER 1P KVM 19" LCD KB+TPAD COMBO |
| 96RMKVM-17V8C-A | 1U DRAWER 8P KVM 17" LCD KB+TPAD COMBO |
| 96RMKVM-19V8C-A | 1U DRAWER 8P KVM 19" LCD KB+TPAD COMBO |
| 96RMKBM-8C-A | 1U DRAWER 8P KBM KB+TPAD COMBO |
| 96RMKBM-1C-A | 1U DRAWER 1P KBM KB+TPAD COMBO |