UIO40-Express, RSB-3430, with AIM-Linux for City-bike Service Station
30-04-2020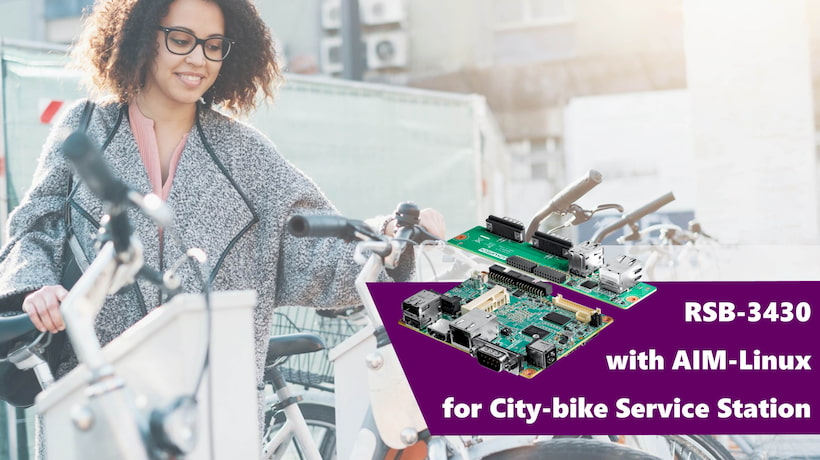 Due to air pollution issues and the growth of short-distance commuting, there are more and more bike service stations being set up in urban areas across the globe. Service stations have pressing computing requirements: efficient power consumption, diverse functionality, centralized management, and digital security. Finding suitable solutions for end application integration requires time and resources.
Bike service stations are outdoor, all-weather working environments deployed in different locations. Low power consumption, reliability and a centralized control center are necessary in managing these bike service stations.
The value-added AIM-Linux with an UIO40-Express box solution offers the best solution for bike service stations. AIM-Linux supports ready-to-use Ubuntu image integration for related wireless drivers like Wi-Fi and LTE, security boot SDK, remote update architecture, and DeviceOn for centralized management. Except AIM-Linux packages, the UIO40-Express box as EPC-R3430 supports Arm Cortex A9 NXP i.MX6, HDMI, RS-232 and M.2, mini-PCIe w/ SIM, 2 GbE for connectivity.
Ready-to-use Ubuntu image
WISE-DevicOn for remote central management
Certified wireless module driver integration
AIM-Linux SDK for "Security boot" and "Remote update"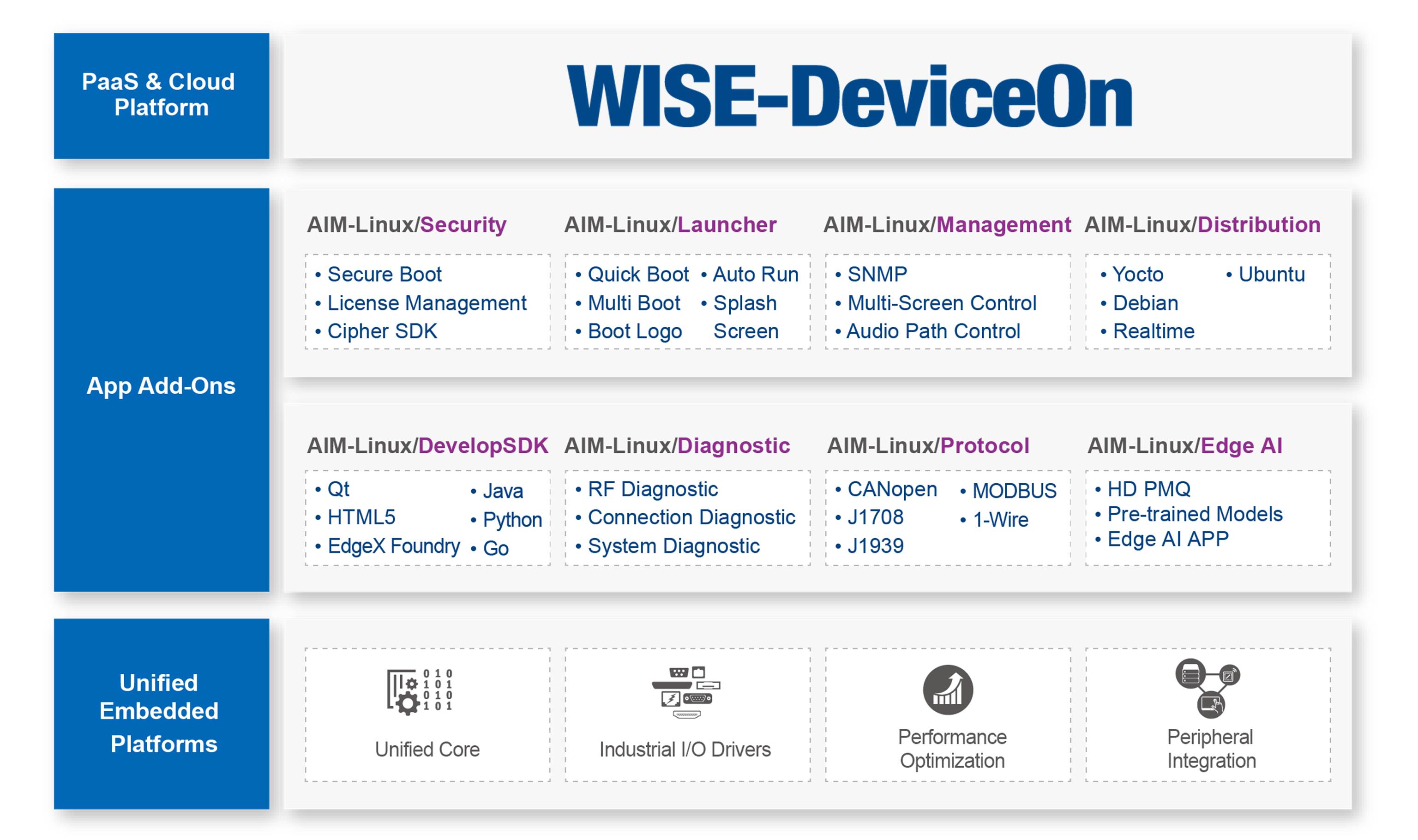 Arm Cortex A9 NXP i.MX6 2.5" SBC
1 full HD HDMI, 2 ch. LVDS
1 RS-232/422/485, 1 GbE, 2 USB
M.2 & Mini-PCIe for the wireless expansion
UIO40-Express expansion supports
4USB, 2UART, 1UART/CAN, 12GPIO 1I2C