Intelligent IPC System for Semiconductor Handler Equipment
04-10-2021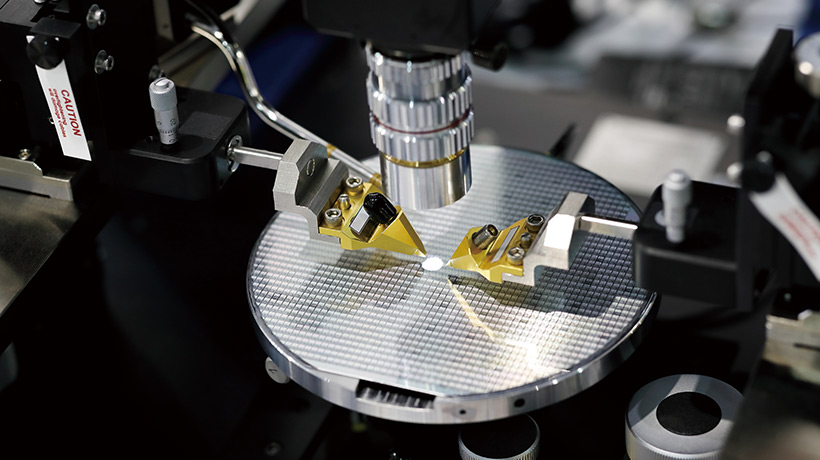 At the back end of the IC manufacturing process, semiconductor handlers are used to sort products into different types of packages. The handlers have to perform sorting, picking, and placing, so their stability, precision, and reliability are crucial and as technology evolves, systems have to be upgraded accordingly to improve performance.
An IC packaging and test equipment machine builder based in Taiwan who sells high-end equipment to IC packaging and testing manufacturers was looking for a more reliable, highly scalable solution that could help them upgrade their performance of semiconductor IC handler equipment. The solution needed to support their legacy equipment but also be able to adapt to newer generation computing systems, as well as accommodate plenty of PCI expansion. Advantech already had a long-term partnership with the customer so our sales proactively reached out and offered them the most advanced Advantech solution.
The customer's current system was getting old and could not detect their motion cards very well, so they wanted to upgrade their equipment whilst supporting legacy equipment for an overall performance boost. Advantech's high performance PCE-7132,is equipped with 10th Generation Intel® Xeon®/Core™ i9/i7/i5/i3/Pentium® CPU and DDR4, SATA 3.0, USB 3.2, M.2, Dual GbE and triple display, was chosen to fulfill their application requirements.
The full solution included PCE-7132 system host board accommodated on PCE-7B19-88B1E, a 19-slot backplane with high PCI card expansion capacity, placed inside an IPC-623 4U 20-slot rackmount chassis. Furthermore, the IPC-623 chassis has three 12 cm / 150 CFM fans to cool the heat generated by multiple motion and LAN cards assembled inside. The PCE-7B19-88B1E backplane can accommodate 8 x 8-axis high-speed motion control boards for picking and placing, and an additional 2 x PCIe card slots can be used for future expansion and upgrades. Combined they perfectly met the expectations for the IC handler equipment.
PCE-7132: 10th Gen. PICMG 1.3 single board computer
PCE-7B19-88B1E: 19-slot backplane for 20-slot chassis

PCI-1285-AE : 8-axis motion control PCI cards
IPC-623: 4U 20-slot rackmount chassis

The IC handler solution for precise motion control and processing was based on Advantech's intelligent IPC solution, which met all system requirements as well as flexible expansion and longevity, and excellent thermal (3 x fans) performance. There were several reasons that tipped the edge toward Advantech for the customer, such as our fast turnaround time, strong technical support, good after-sales services and high performance industrial-grade hardware that performs well in a harsh working environments with high vibration. With all these advantages, customers could upgrade their production lines and keep ahead of the competition.